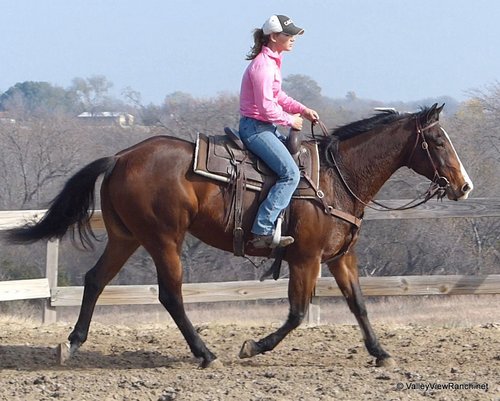 Lenas Smooth Cat aka: "Smoothie" - 15H, 2005', bay AQHA mare ** SOLD **
Smoothie is an awesome, easy to ride, uncomplicated mare! She has a great stop, smooth lope and trot, catches both of her leads, side passes, backs up easily, turns around both ways, has a neck rein and lead changes - super uncomplicated and comfortable! Great ground manners, easy to catch, lead, load, haul, groom, pick feet, clip, bathe, saddle, bridle, she stands tied anywhere, and quiet for the vet and the farrier. Smoothie was originally started as a cutter and then was used for outside gathering and as a turn back horse, she has also been trail ridden, and has competed in team penning and in ranch sorting. Smoothie has been used for competitive trail, hunter hack, and ran the barrels. She rides english and western; she's a great all around mare! Smoothie is a daughter of Smooth As a Cat and out of an NCHA money earning daughter of Doc'Olena! Watch her videos, she can do it all!
Please scroll down to see her pictures and videos!