KLS Skyline Patriot aka: "Hunter" - 15H, 2002', bay/tobiano APHA gelding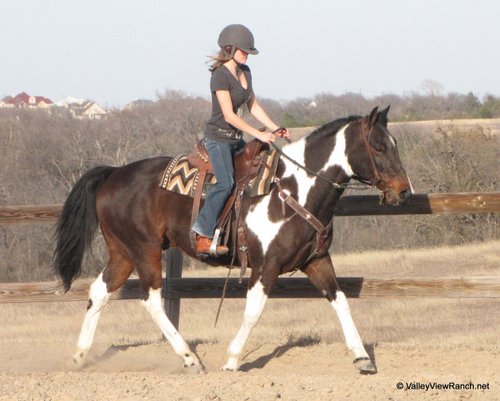 Hunter is a big sweet gelding who is very simple and easy to ride. this guy is as uncomplicated as they get and suitable for just about any age any level rider. He is the perfect size, big enough to hold. He has a great handle and some speed, but does not give anymore than asked, he is in no hurry to go anywhere. Has a big stop, nice lope offs both ways, great neck rein, turns around both ways, lead changes, side passes, backs up, and all on a loose rein in just a snaffle bit. Hunter has competed in ranch sorting and team penning and has won money, has also been used for playdays and has been trail ridden and roped off of. Excellent ground manners, easy to catch, bathe, clip, pick feet, tack up,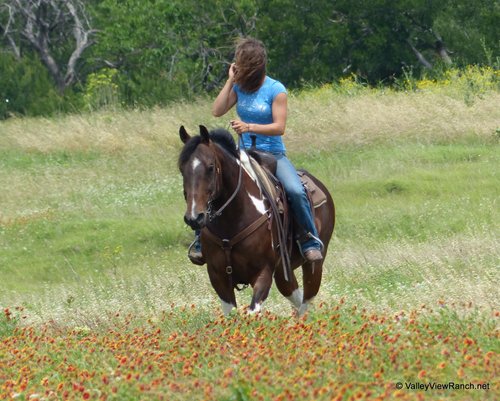 bridle, stands quiet for mount and dismount, good for the vet and farrier, hops right in the trailer, hauls quietly, and stands tied anywhere. Great in new places and good around other horses. Trail rides out confidently alone or in a group of horses. Registered APHA, and a nice set of papers, an own son of Mr Skyline Peppy! Super cool, big, stout pretty gelding and this guy can do it all!
Please scroll down to see his pictures and video!