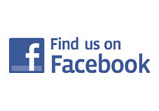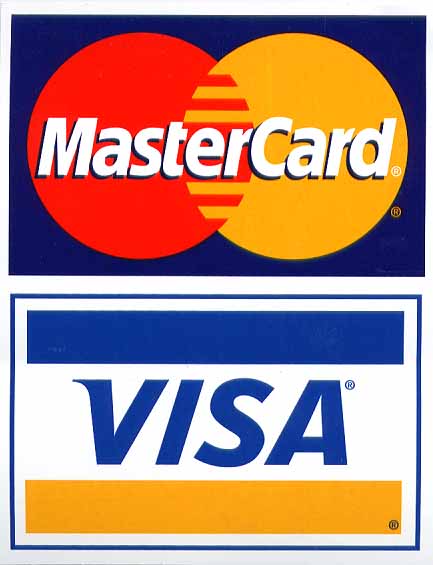 Horses Sold ~See how some of our sold horses are doing with their new owners!!

Starbert River Doll - 15HH, 2002', buckskin AQHA mare Sold!
Starbert is a big, stout, well built buckskin mare, gorgeous coat, great mane and tail, they do not get much prettier than this! Starbert has had several nice babies, has been used for trail riding, gathering cattle around the ranch, and checking fences. Does fine with irregular riding, can just pull her out of the pasture and ride, always been quiet. Starbert has a nice little short lope, picks up both her leads, rides on a loose rein in just a snaffle bit, great stop from any gait. Starbert could work for a kid wanting to go to local playdays, or could be a nice prospect for roping or team penning. Good ground manners, no bad habits or vices. Easy to catch, lead, load, quiet to tack up, bridle, pick feet, bathe, ties quietly in the barn and to the trailer.


PRM Jessica - 15HH, 2001', chestnut AMHR mare Sold!
Jessica is gorgeous, registered Morgan mare. She is in good shape, an easy keeper, good feet, awesome long mane and tail. Rides around nice and quiet, great, hard stop from any gait. She has a cute trot, and nice easy short lope, knows her leads. Quiet out on the trail, will go out alone or with a group. Good ground manners, easy to catch, load, ties in the barn and to the trailer, quiet to tack up, super easy to bridle. Priced for a quick sale! ~For more information please, Contact Us


HF Quick Melinda - 15.2HH, 1995', sorrel/solid APHA mare Sold!
Melinda, is a big, gorgeous, sweet mare. She is gentle, quiet on the ground, easy to handle. Melinda has been used for pleasure riding and trail rides, she has raised several gorgeous, high-dollar babies. She is a great broodmare, as easy as they come! Melinda was shown several years back and had western pleasure training. She rides quiet, has a great stop from any gait, rides on a loose rein, jogs quietly, will pick up her leads. Could make a nice local show horse with a tune-up. Melinda has a sweet personality, very kind eye, everybody loves her, very nice mare. Up to date on all cares, great feet, an easy keeper.


Micah - 16HH, 1997', black, reg. American Warmblood mare Sold!
Micah is a big, quiet, easy going girl. Micah has years of show and trail experience, she has been there, done that, jumped that, and seen that. Micah has been ridden by all levels and ages of riders, children as young as 6 as well as adults. Micah is super, super easy over fences, just point and shoot! She can pack a rider around a 2'6 course, always makes the distances, easy to adjust, and has dead quiet, auto lead changes. Micah hauls quietly, easy to load, ties to the trailer at shows, great with her feet, drops her head to bridle, bathes, clips, easy to catch. Not ring-sour or gate-sour, just a good girl that does her job. Fun to ride, and a great confidence builder over fences.


"Stitch" - 14.2HH, 2001', bay tobiano paint gelding Sold!
Stitch is an adorable guy, he is fat, and flashy as could be! Big, thick, long mane and tail, easy keeper, barefoot, has great feet! Stitch is quiet out on the trail, quiet in traffic, hops right in the trailer, hauls great, stands tied quietly. Easy to tack up, super easy to bridle, good with his feet, easy to catch, he will be the first one up to you in the pasture. Stitch is lazy and needs an assertive rider, but not complicated, very broke, quiet, and tolerant. Walks and trots easily, just needs encouragement to get into a lope, has a really nice short lope, great little pitter-patter jog, stops easily from any gait. Stitch rides in just a snaffle bit on a loose rein. Great all-around guy, just needs a rider with a job for him!


MystyEyedNHollywood - 14.3HH, 2006', buckskin AQHA mare Sold!
Mysty is a nice, willing, good minded prospect. She has had reining training, been used on a working ranch, has been hauled, been on trail rides, she is ready to go on and do anything. She has a great pedigree, a granddaughter of Hollywood Dun It!!! Mysty has a laid back, easy going disposition. Very tolerant and forgiving, never offered to buck, rear, bite, kick, etc., very quiet. She is great on the ground, good with her feet, quiet to bridle and tack up, loads and unloads easily, ties to the trailer and in the barn, sweet in her stall. Very respectful on the ground, but still sweet and personable.


Monets Countess - 15HH, 2004', palomino/overo APHA mare Sold!
Countess is as sweet a mare as you could ask for, she has been a family pet her whole life, and it shows! She is a baby doll, very laid back, relaxed, and easy going. She has been primarily used as a trail horse, has a nice basic foundation on her, very quiet. She walks, trots, lopes on either lead, has a good, quick stop from any gait on "whoa", and has been started on her lead changes. Countess rides in just a little o-ring snaffle. This mare could go many directions, she is ready to go for someone who just wants a nice, broke all-around family horse to trail ride on. Countess recently has been to two Clinton Anderson clinics and did SUPER! She has had a ton of groundwork done on her, Countess is easy to catch, leads, loads, ties, bathes, quiet to tack up, easy to bridle, stands quiet for mount and dis-mount. Excellent disposition!


"Cassie" - 13.3HH, 1998', black/white pony mare Sold!
Cassie is a sweet, easy going girl. Great pony for leadline riders and trail riding. Or a great project pony for a young rider, she will make an adorable little hunter/jumper pony! Cassie is quiet on the ground, leads, loads, picks up all four feet, ties quietly, walks and trots easily, takes some encouragement to get into lope, picks up either lead asked for, good stop from any gait. In good health, super easy keeper, just eats grass hay, good feet, kept barefoot. Awesome little mare!


Fairlea Smart Doll aka: "Dolly" - 15HH, 2001', sorrel AQHA mare Sold!
Dolly is broke, broke, broke! Everybody loves to ride this mare, everyone who sees her working just stands and watches her ride around. She really has an awesome handle, very agile and responsive, but still relaxed, easy going, and not at all fussy. Great spins, stops, lead changes, rollbacks. Has awesome, simple, quiet, easy lope offs, rolls back both ways. GREAT neck rein, will ride around bridle-less and spin, stop, rollback, lope off, lope circles, and trot circles and figure eights. Dolly has had several years of reining and working cow horse training, made the finals at a working cow horse futurity. This mare would make an awesome all-around rodeo horse, team-penner, barrel horse, or rope horse.


My Grulla Magic - 15.2HH, 2002', black/tobiano APHA mare Sold!
Magic is super easy to ride, has naturally, slow, smooth gaits. She is a great confidence builder. Magic has tons of show miles, does all-around events, rides both English and western. Has lots of trail experience, very quiet outside, alone or with a group. Magic has very good ground manners, great with her feet, easy to bridle and tack up, walks right up to you when she is turned out, bathes, clips, loads, hauls quietly, good for the vet and the farrier. She is in great shape, an easy keeper, can stay out in the pasture, or in a stall. She is a blast to ride, stops easily from any gait on "whoa", great neck rein, rides low headed and relaxed, very tolerant of rider error. Just about anyone can ride this mare